Dec 11 2013
SOURCE: http://www.discoveryzone.lu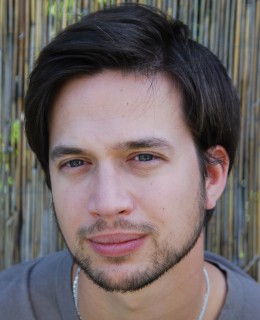 Appel à candidature – PITCH DISCOVERY 2014, du 4 au 6 mars 2014
Le festival recherche pour la 2e édition de l'atelier d'écriture de scénarios PITCH DISCOVERY :
10 jeunes scénaristes de la Grande Région (Luxembourg, France, Belgique, Allemagne) ayant entre 18 et 30 ans et un projet en cours d'écriture.
PITCH DISCOVERY se concentre sur vos projets de scénarios courts-métrages et sur le pitch comme base de développement, voire de réécriture. Le travail de groupe sera mis à profit afin d'analyser chaque script en profondeur. L'atelier se terminera sur une session de « pitching » du script revisité.
PITCH DISCOVERY est organisé dans la continuité de la 8e édition du «European Short Pitch», porté par le réseau européen du jeune cinéma NISI MASA, en partenariat avec Filmreakter au Luxembourg.
L'atelier, entièrement gratuit, sera animé en anglais, français, allemand et luxembourgeois par Jérôme Nunes, scénariste, réalisateur et co-organisateur de European Short Pitch et Frédéric Zeimet, scénariste.
Remise des dossiers : 26 janvier 2014
Liste des candidats retenus : 8 février 2014
La demande complète est à télécharger sur : http://www.discoveryzone.lu/fr/news/display/47
Informations: Anne-Marie Krettels, anne-marie@discoveryzone.lu – Tel: +352 28 22 93
Call for participation – PITCH DISCOVERY 2014, from the 4th until 6th March 2014
For the 2nd Edition of the scriptwriting workshop PITCH DISCOVERY, the festival is looking for:
10 young screenwriters from the Greater Region (Luxembourg, France, Belgium, Germany) between 18 and 30 currently writing a short film project.
PITCH DISCOVERY will focus on your script projects for short films and on pitch as development or rewriting principle. Besides one-on-one meetings to get feedback, group work will be emphasised in order to analyse each script in depth. The workshop will end on a pitching session of the revised script.
PITCH DISCOVERY is organised in collaboration with the 8th edition of «European Short Pitch», which is supported by the European Youth Cinema Network NISI MASA, and in partnership with Filmreakter in Luxembourg.
The free of charge workshop will be animated in English, French, German, and Luxemburgish by Jérôme Nunes, scriptwriter, filmmaker and co-organiser of European Short Pitch and Frédéric Zeimet, scriptwriter.
Application submissions: 26th of January 2014
List of selected applicants: 8th of February 2014
Download the complete application under : http://www.discoveryzone.lu/fr/news/display/47
Information: Anne-Marie Krettels, anne-marie@discoveryzone.lu – Tel: +352 28 22 93